A Cybersecurity Training Platform
Designed For Professionals
Cybring's hyper realistic simulation platform is filled with advanced features to make
cybersecurity training easy and effective from planning through to execution and review.
Train Anywhere, Anytime With These Features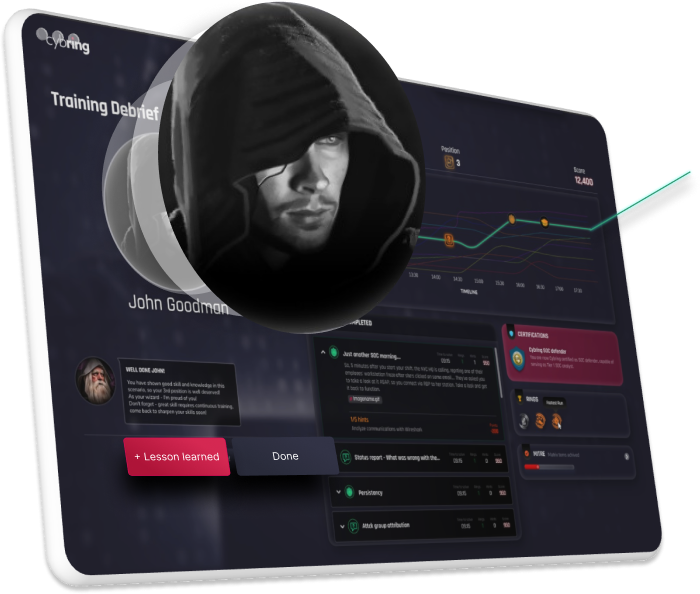 Engaging and Motivational Learning
Gamified Learning
Integrated competition elements, instant feedback mechanisms, leader boards, capture the flag and other gamification elements to help make your team learning optimal, with longer retention periods
Flexible Training Delivery
Suitable for individual self-paced training, group sessions or true team training with or without an instructor.
Personalization
Competency and learning management that adapts to the user's knowledge and skill level with our unique scoring system that identifies skill gaps and makes training plan recommendations.
Anti-Collusion
Embedded smart features to prevent trainees finding shortcut solutions through deceptive means. 
Dynamic Content and Environment
Train out of the box
Extensive library of the latest and relevant on demand attack scenarios and challenges for all skill levels.
Build Your Own Content
Simple drag and drop features make it easy to edit existing or build your own attack scenarios.
Real Networks
Training can take place on various types of virtual cloud based networks, IT, OT and SCADA networks with various types of network architectures.
Use built-in networks or build your own with easy to use network building tools.
Tool Agnostic
Existing integrations with industry leading third party cyber security solutions. Cybring is tool agnostic and will also integrate your organizations specific applications if required.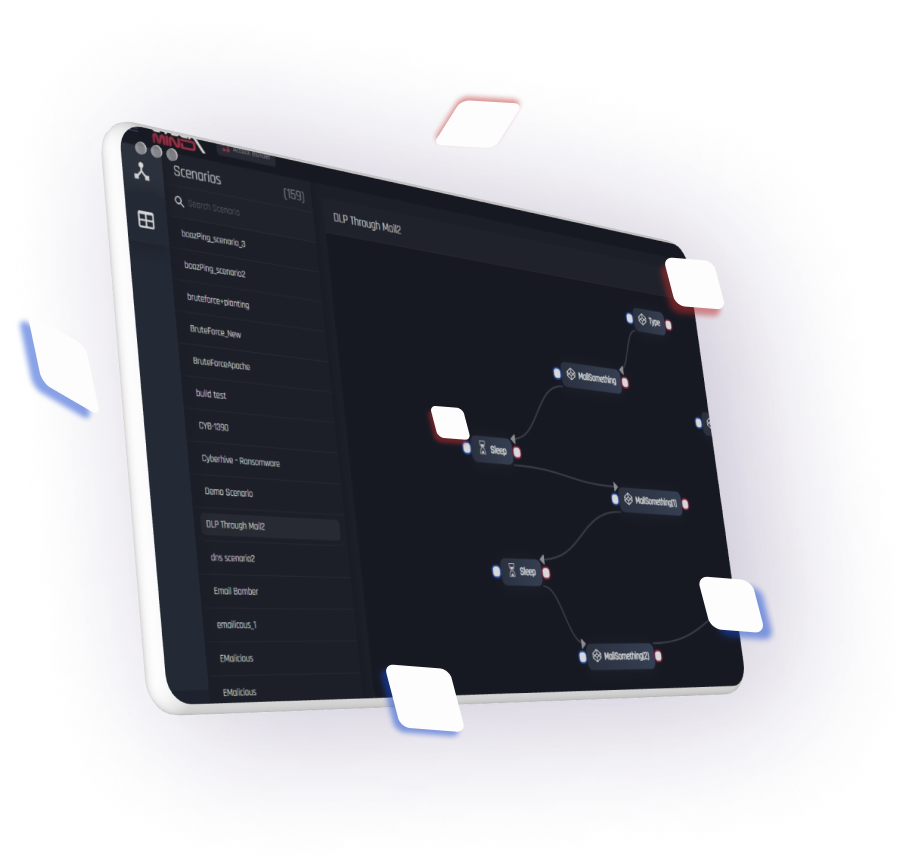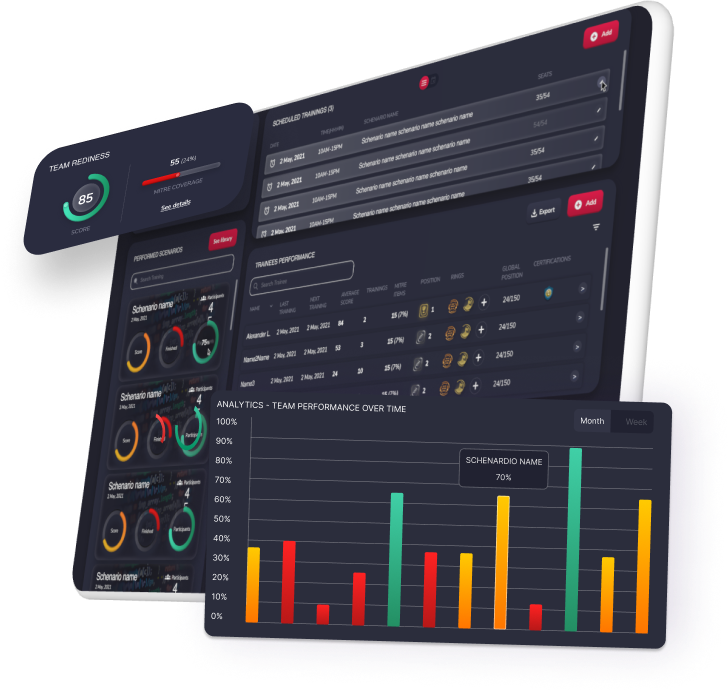 Training Management and Performance Made Easy
Cybersecurity Readiness Score
Bottom-line assessment of your team's cybersecurity readiness, based on their collective performance at any point in time.
MITRE ATT&CK Coverage Map
Align team training and performance with  MITRE ATT&CK framework. Easily identify gaps and adapt future trainings to create a high performing cybersecurity team.
Making Training Management Easy
Training delivery is simplified with built in scheduling and planning future scenario or lab sessions.
AI Driven Feedback
AI driven scoring and feedback mechanisms on every user's interaction, provides automatic session debriefs, measurable results and recommendations.